🥰Functioning Shelf/Bedside Table LAMP capturing the Part 6 Final Scene when Tommy chains him to the bottom of the Crystal Lake.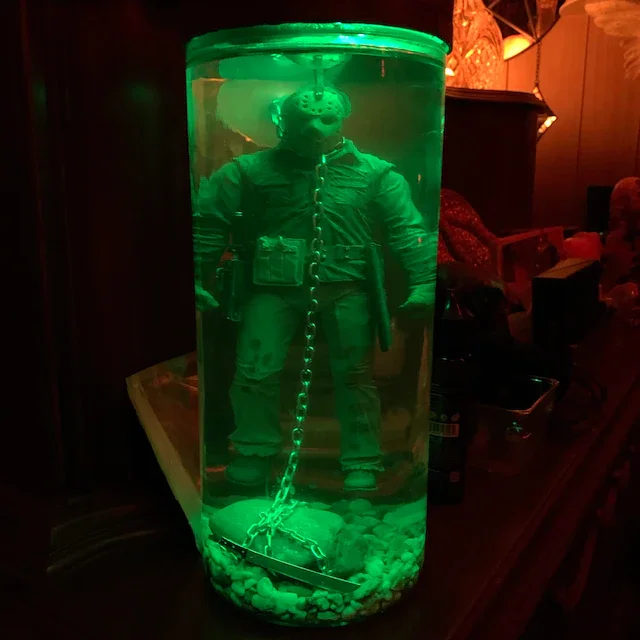 🥳💝This is the ultimate Jason Voorhees display stand to show off to the world and show your love for horror and Jason!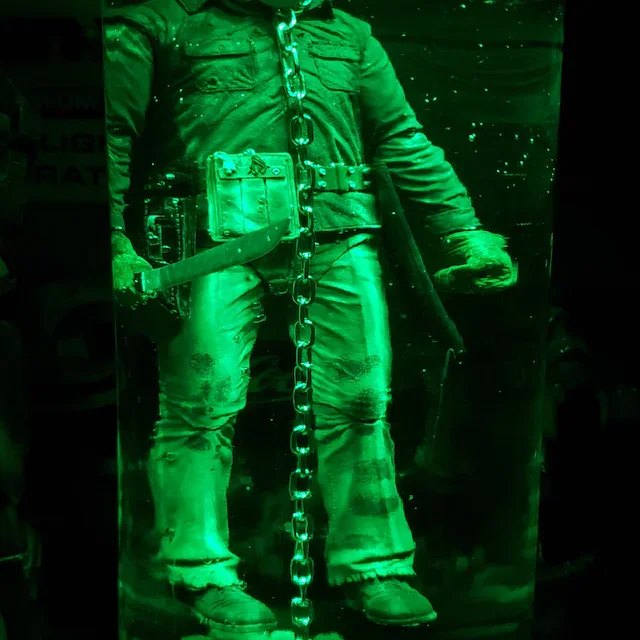 Comes with ALL accessories as shown in the photos - including Neca Jason Part 6 Figure, Sterling Silver weathered Chain, Real chained rock, Gravel Stones for the bottom of the lake, Glass Suction Attachment to secure Jason afloat, Velcro Strap for securing the Battery, Splashproof Battery/electrical cover, Jason's Neca accessories if you would like to scatter various weapons on the bottom of the lake bed.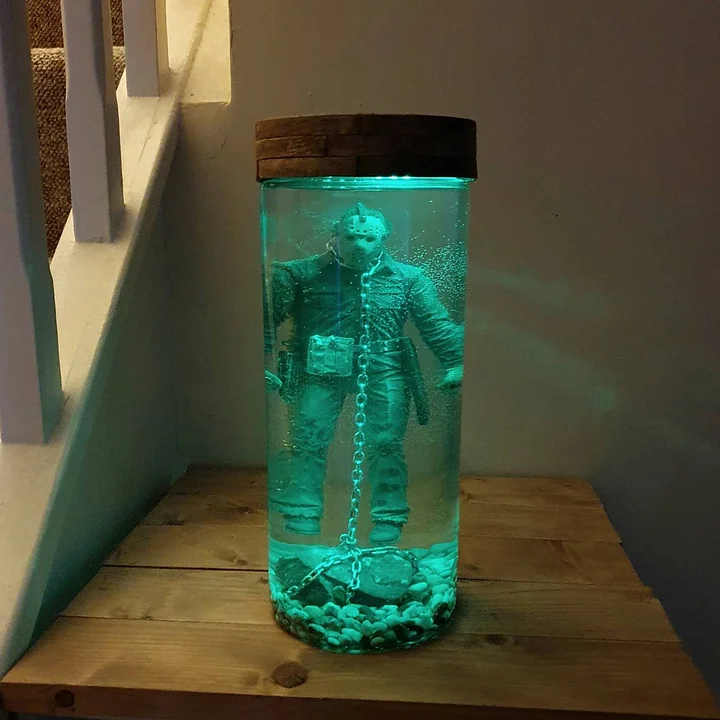 🧪🧪I think it would be perfect to add it to your horror-themed kitchen, or to hang it in your indoor corridors are all good results, but I think your ideas are much more than that.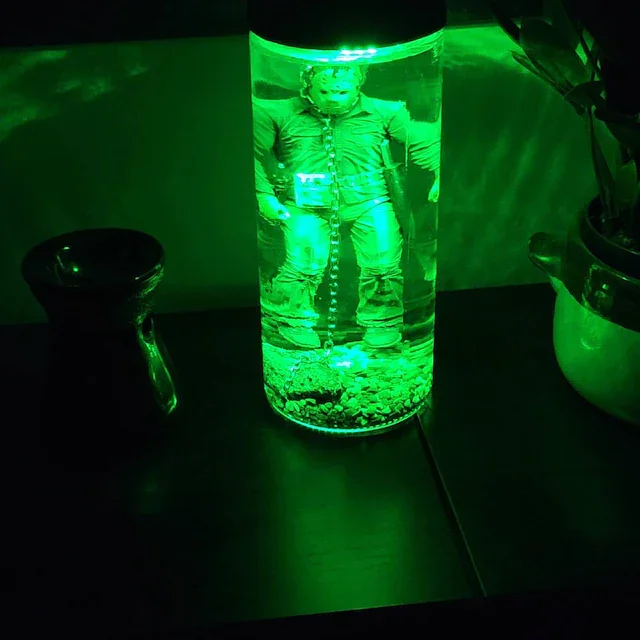 🔋Items:Friday the 13th Jason Voorhees Collector Lamp Part 6 Jason Lives Final Scene

🗞Materials: Stainless Steel, Nylon Braid, Resin and Wood.

📐Size: Dimensions H38cm W20cm

NOTE: Recommended to fill with Destilled Water.